Historia zapachu
Ekstrakty
Składniki
CHYPRE to wyrafinowana świeżość i energia wolności. Kreatywne inspiracje, które Cię otaczają, odnajdziesz w rześkiej słodyczy kwiatowo-cytrusowych akcentów. Rozkosznie kremowe tło pozwala im wybrzmieć, tworząc kreację pełną naturalnej elegancji.
Wczuj się w siebie i poczuj moc tworzenia!
W tej odpowiedniej dla wegan, zrównoważonej kompozycji o niezwykle prostym składzie odnajdziesz naturalne ekstrakty między innymi:
Bergamotka z Włoch
Siam Benzoin z Laosu
Słodka pomarańcza z Argentyny
Paczula z Indonezji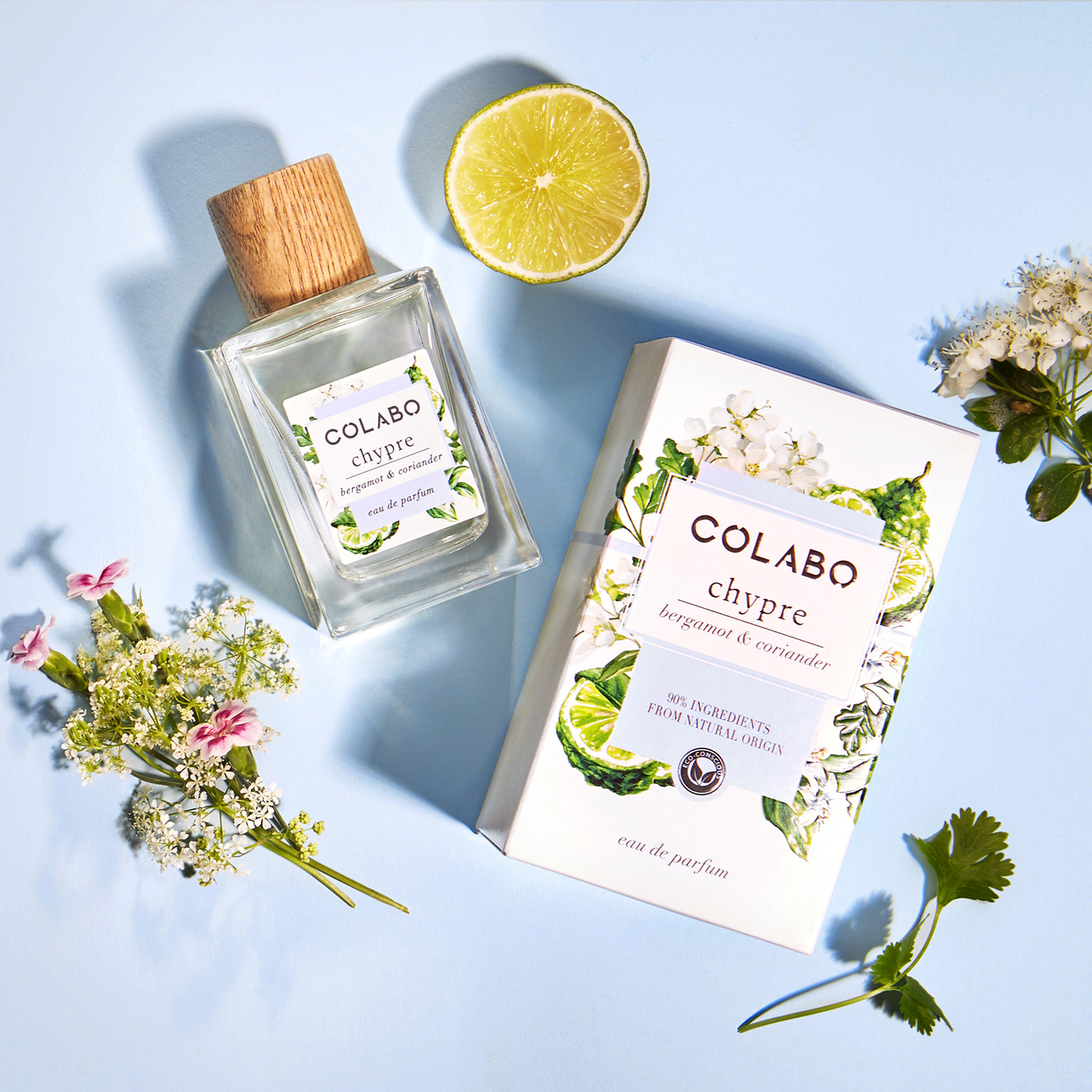 chypre
bergamot & coriander
Wśród kolorów, dźwięków i zdarzeń wielkich miast, czeka na Ciebie sztuka: sztuka kreacji, sztuka wyboru, sztuka bycia sobą!
Oddychaj swobodnie, odnajduj wolność w świeżych akcentach bergamotki i kolendry i daj sobie chwilę, by wybrać to, co dla Ciebie ważne. Zapachy z najdalszych zakątków świata otworzą Cię na to, co nowe.
Wyraź siebie i podkreśl to, co tak naturalnie piękne w Twojej elegancji, z wyjątkową kompozycją, której moc wypowiedzą naturalne ekstrakty. To Twój czas!
Poznaj wszystkie emocje i historie zapachowych
podróży COLABO NATURE
zmieniaj świat
– zróbmy to razem
We wszystkim, co robimy, przyświeca nam myśl o naturze jako źródle – życia i inspiracji. Odpowiedzialnością nas wszystkich jest dbać o nią – dla przyszłych pokoleń i nas samych. COLABO to świadomie obrany kierunek na piękno i naturę.
Zapachy COLABO to produkty zrównoważone:

CERTYFIKACJA WEGAŃSKA

PRZYJAZNE ZWIERZĘTOM

DO 94% SKŁADNIKÓW POCHODZENIA NATURALNEGO

DO RECYKLINGU

PRZYJAZNE ŚRODOWISKU

MNIEJ ODPADÓW

PROSTY SKŁAD

BEZ SYNTETYCZNYCH BARWNIKÓW