Historia zapachu
Ekstrakty
Składniki
ORIENTAL uwodzi zmysły echem egzotycznych miejsc i zapachów – zawsze u progu nowej przygody.
Poznaj ten zapach lepiej – przewiń stronę w dół i sprawdź, jaką opowiada historię!
W tej odpowiedniej dla wegan, zrównoważonej kompozycji o niezwykle prostym składzie odnajdziesz naturalne ekstrakty między innymi:
Ylang Ylang z Komorów
Amyris z Haiti
Elemi z Filipin
Drzewo cedrowe typu Virginia z USA
Alcohol Denat., Aqua, Parfum, Limonense, Citronellol, geraniol, Citral, Linalool.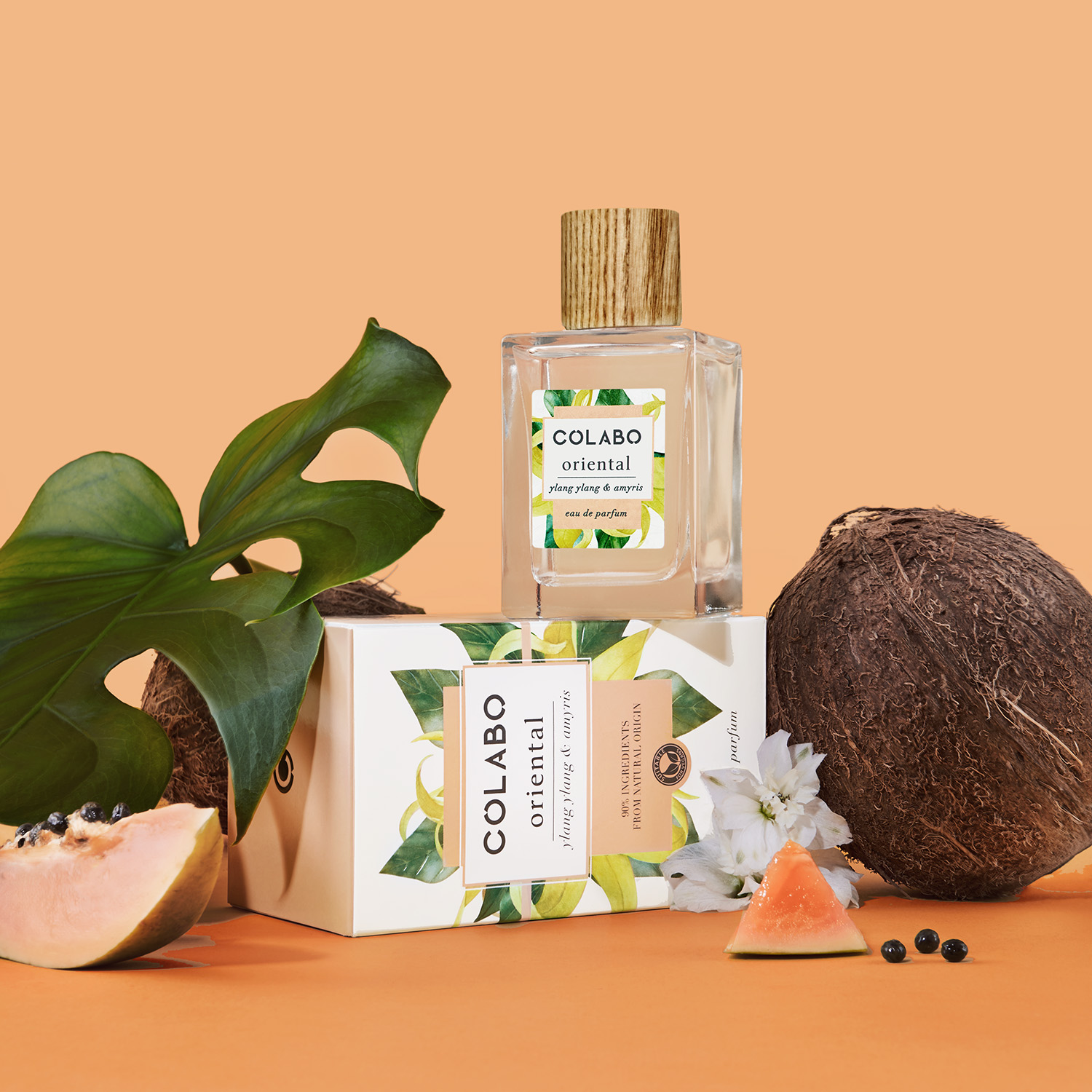 oriental
ylang ylang & amyris
Magia zachodu słońca w dalekim, egzotycznym miejscu – odczuj ją na własnej skórze.
Poczuj nieodpartą moc uwodzenia dzięki zmysłowym aromatom ylang ylang i amyris.
Zapomnij się w dotyku ich ciepła. Poczuj tajemniczy powiew elemi w cieniu dostojnego drzewa cedrowego.
Nigdy nie będziesz chciał wrócić. Każdy z nas tworzy własną historię.
Czas na Ciebie!
Poznaj wszystkie emocje i historie zapachowych
podróży COLABO NATURE
zmieniaj świat
– zróbmy to razem
We wszystkim, co robimy, przyświeca nam myśl o naturze jako źródle – życia i inspiracji. Odpowiedzialnością nas wszystkich jest dbać o nią – dla przyszłych pokoleń i nas samych. COLABO to świadomie obrany kierunek na piękno i naturę.
Zapachy COLABO to produkty zrównoważone:

CERTYFIKACJA WEGAŃSKA

PRZYJAZNE ZWIERZĘTOM

DO 94% SKŁADNIKÓW POCHODZENIA NATURALNEGO

DO RECYKLINGU

PRZYJAZNE ŚRODOWISKU

MNIEJ ODPADÓW

PROSTY SKŁAD

BEZ SYNTETYCZNYCH BARWNIKÓW