Historia zapachu
Ekstrakty
Składniki
CITRUS to świeżość, lekkość, i siła optymizmu pełna promieni słońca i cytrusowych nut.
Poznaj ten zapach lepiej – przewiń stronę w dół i sprawdź, jaką opowiada historię!
W tej odpowiedniej dla wegan, zrównoważonej kompozycji o niezwykle prostym składzie odnajdziesz naturalne ekstrakty między innymi:
Cytryna z Włoch
Petitgrain z Paragwaju
Drzewo cedrowe typu Virginia z USA
Alcohol Denat., Aqua, Parfum, Limonense, Citronellol, geraniol, Citral, Linalool.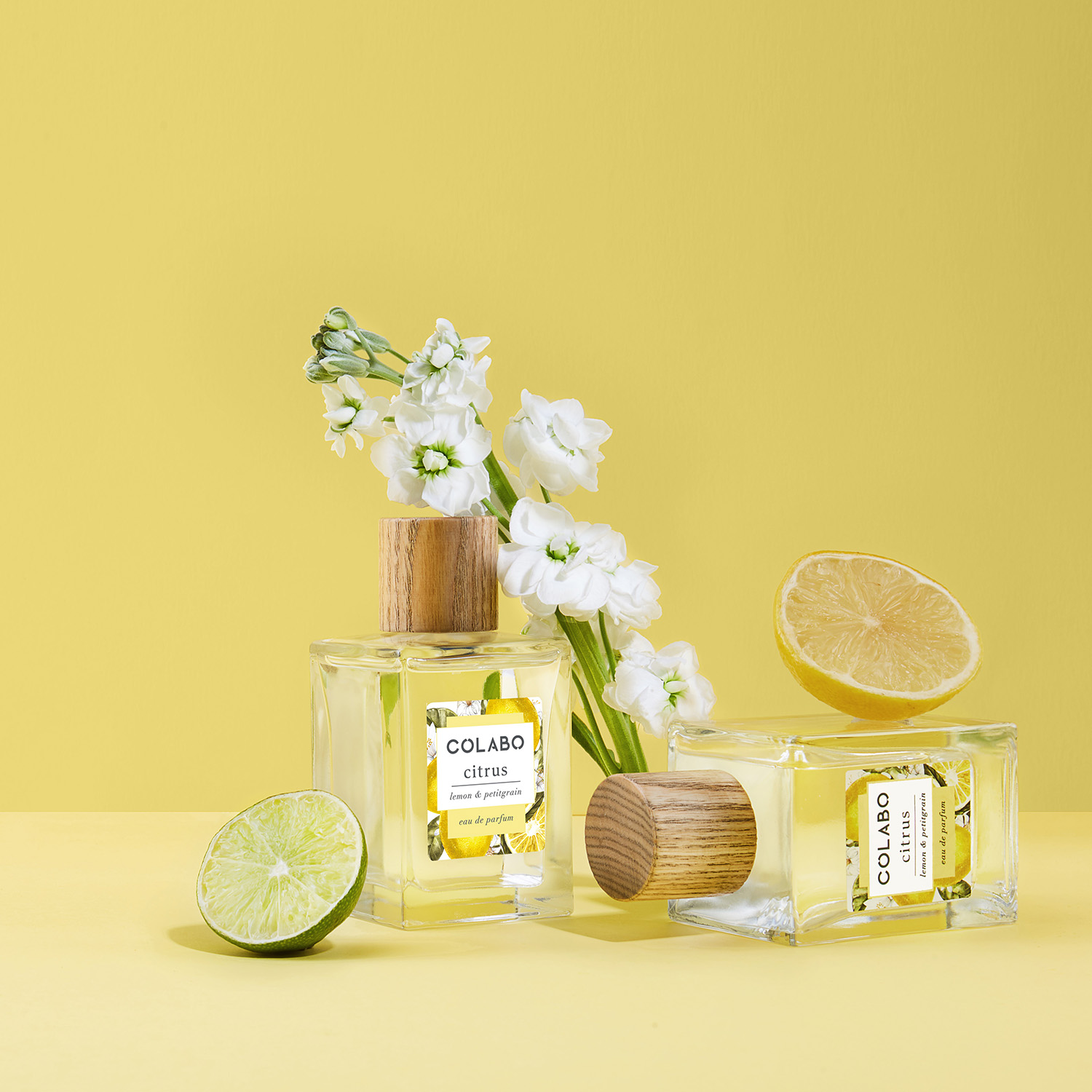 citrus
lemon & petitgrain
Zapach inspirowany toskańskim słońcem i soczystością dojrzałych cytrusów.
Cytrusową słodycz równoważą cudownie zielone w swoim charakterze nuty drzewne: jodły i drzewa cedrowego.
Idealna fuzja aromatów, które w pełni rozbudzą Twoje zmysły.
Ożywcza cytryna i świeży petitgrain to wszystko, czego potrzebujesz, by uwolnić swoją wewnętrzną energię.
Lekko, świeżo i zdecydowanie pozytywnie!
Każdy z nas tworzy własną historię. Czas na Ciebie!
Poznaj wszystkie emocje i historie zapachowych
podróży COLABO NATURE
zmieniaj świat
– zróbmy to razem
We wszystkim, co robimy, przyświeca nam myśl o naturze jako źródle – życia i inspiracji. Odpowiedzialnością nas wszystkich jest dbać o nią – dla przyszłych pokoleń i nas samych. COLABO to świadomie obrany kierunek na piękno i naturę.
Zapachy COLABO to produkty zrównoważone:

CERTYFIKACJA WEGAŃSKA

PRZYJAZNE ZWIERZĘTOM

DO 94% SKŁADNIKÓW POCHODZENIA NATURALNEGO

DO RECYKLINGU

PRZYJAZNE ŚRODOWISKU

MNIEJ ODPADÓW

PROSTY SKŁAD

BEZ SYNTETYCZNYCH BARWNIKÓW