FRAGRANCE STORY
Extracts
INGREDIENTS
CITRUS is freshness, lightness and the power of optimism, full of sunshine and warm citrus notes.
Get to know this fragrance better – scroll down and see what story it tells!
In this vegan and balanced composition with a very simple ingredients list you will find natural extracts like:
Lemon from Italy
Petitgrain from Paraguay
Virginian Cedarwood from the USA
Alcohol Denat., Aqua, Parfum, Limonense, Citronellol, geraniol, Citral, Linalool.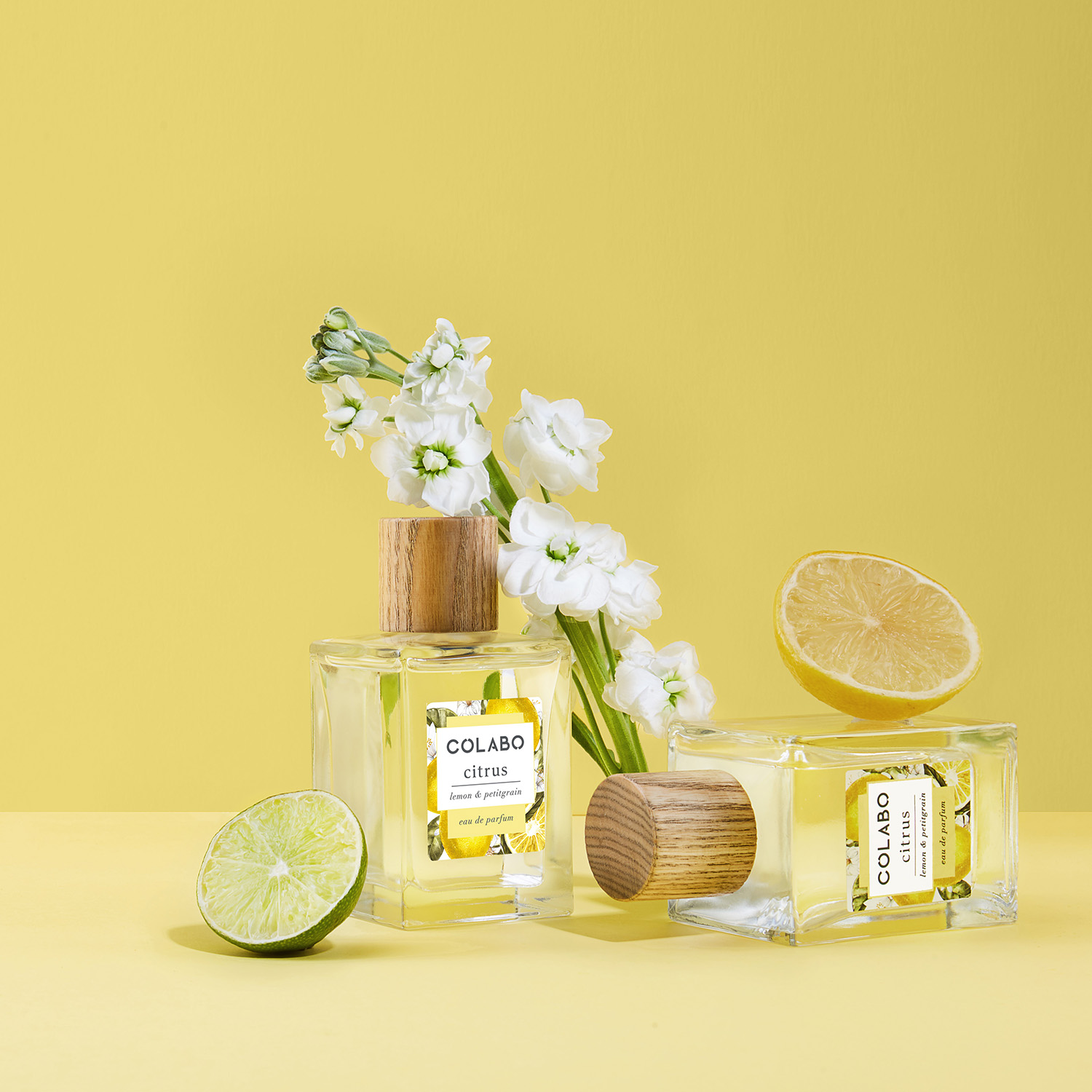 citrus
lemon & petitgrain
A fragrance inspired by Tuscan and the sweetness of ripe fruits.
Zesty citruses balanced by enchanting green forest notes: fir and cedarwood.
The perfect aroma that will fully awaken your senses.
A juicy lemon and fresh petitgrain is all you need to find your inner energy.
Light, fresh and definitely positive!
Each of us creates our own story. It's time for yours!
Discover all the emotions and stories of
COLABO NATURE fragrances
let's change
the world together
Everything we do is based on the principle that nature is a source of life and inspiration. Our responsibility is to take care of it – now and for future generations. COLABO is a conscious choice. Beauty from and for nature.
Our products are sustainable, here we explain what it really means for COLABO:

VEGAN TRADEMARK CERTIFIED

CRUELTY-FREE

UP TO 94% NATURAL ORIGIN

RECYCLABLE

ECO-CONSCIOUS

LESS WASTE

CLEAN FORMULA

NO SYNTHETIC COLOURS